Sea Sound Cottage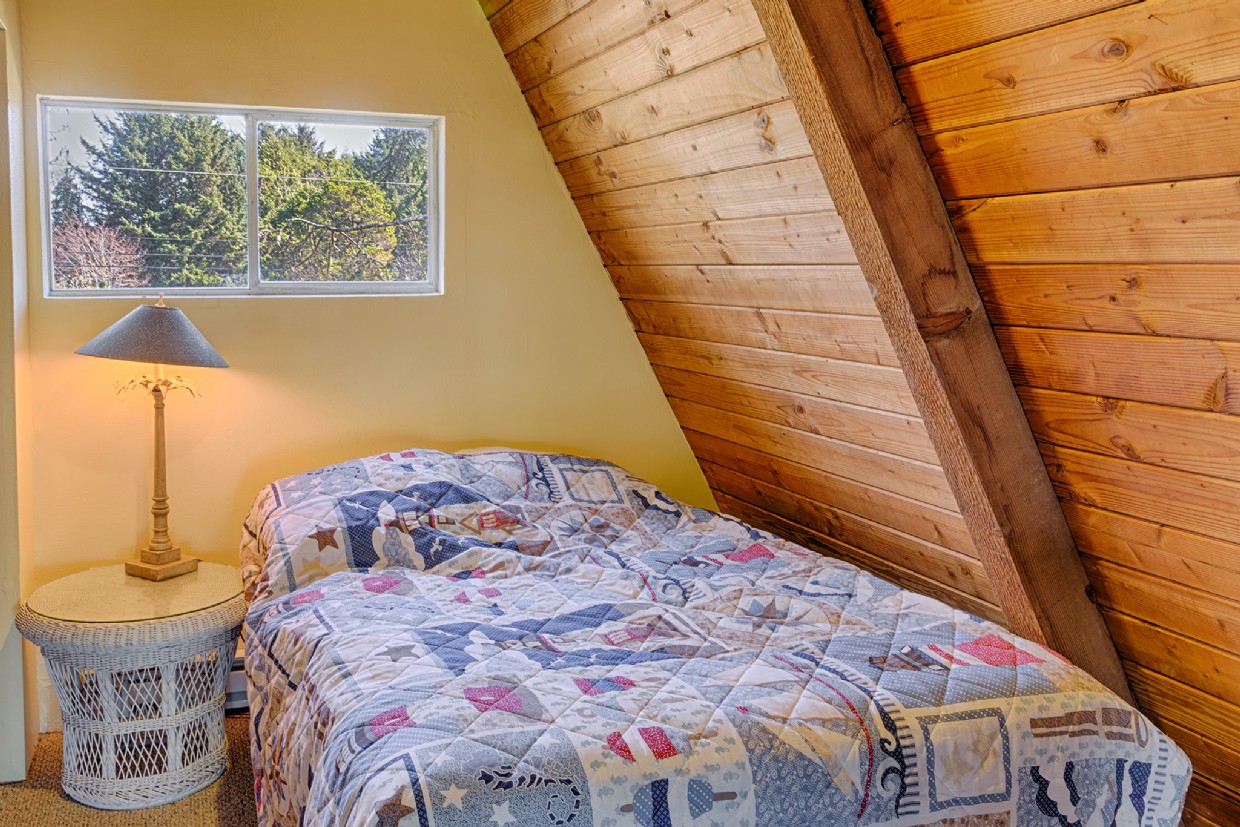 This cabin was love at first sight. It is not a giant mansion or a castle. It is not a high-tech modern villa.

Instead, Sea Sound Cottage is a cute, cozy, camp like location on a bluff just East of the Moclips beach. A true cottage in the perfect place for a true cottage. And if you like to dig Razor Clams you will be in seafood heaven.

Much of the home has been updated and then furnished with comfortable furniture, new beds and bedding and everything to make it more homey than any old mansion or castle.

The kitchen has the pots, pans, knives, refrigerator, freezer, stove and oven, toaster and pretty much everything you need. Enough for a week or weekend stay. Plates and silverware too of course. Paper products are supplied.

There is television and internet if you really must spend time staring at a screen. But perhaps the children will prefer to walk to the beach (you do have to walk or drive). There everyone can jump the waves, search for shells or just stroll up and down looking for whatever the sea brings in.

On the beach, in later afternoon, everyone will want to stay longer to watch the shimmering sun drop into the ocean and sink slowly from sight. You may see the legendary last flash of green as it disappears into the depths.

Surprisingly, the beach does not get dark immediately so stroll away a bit more time to see the fluorescent colors that appear like magic in the water just as it foams at waters edge.

Sea Sound Cottage is affordable and that is not just a slogan. Families with kids can afford to stay for longer periods, or bring their pals along too.

Children will not feel pampered in a cottage, but they will see the wonder being so close to the trees on the western side of the house. There is a peak-a-boo view so you may want to spend hours just sitting on the deck listening to the sea sounds.

What if you want to do more things? Nearby is the gourmet Ocean Crest restaurant, or you can drive to Seabrook for food.

Venture further South to the bustling village of Ocean Shores where you will find yet more food, horse back riding, bowling, scooters, gift shops, book stores and more.

For the adults yes there some fun pubs and night light. Plus a Casino operated by our neighbors the Quinault Indian Nation. You can spend all that money you saved by renting the affordable Sea Sound cottage.!

But after all the fun, after seeing all the sights, it is fair to say you will appreciate the quiet, romantic sea sound cottage you may be even more delighted to arrived back at the comfortable, cozy and romantic cottage, where you can doze off listening to the Sea Sounds.
Name: Sea Sound Cottage
Type: Cabin
Sq. Ft: 624
Bedrooms: 2
Beds: FTTL
Baths: 1
Normal Occupancy: 4
Max Occupancy: 6
Sleeps: 6
Rate Range Daily: 103 - 211
Rate Range Weekly: 685 - 1285
Tax Rate: 1,150.0%
Reservation Fee: 0
Rental #: 2714
BED CODES: K=King, Q=Queen, F=Full, T=Twin, C=Futon Couch, M=Mattress, A=Air Mattress, L=Sleeper, S=Sofa, U=Trundle Bed, D=Day Bed