Willapa Bay Beach House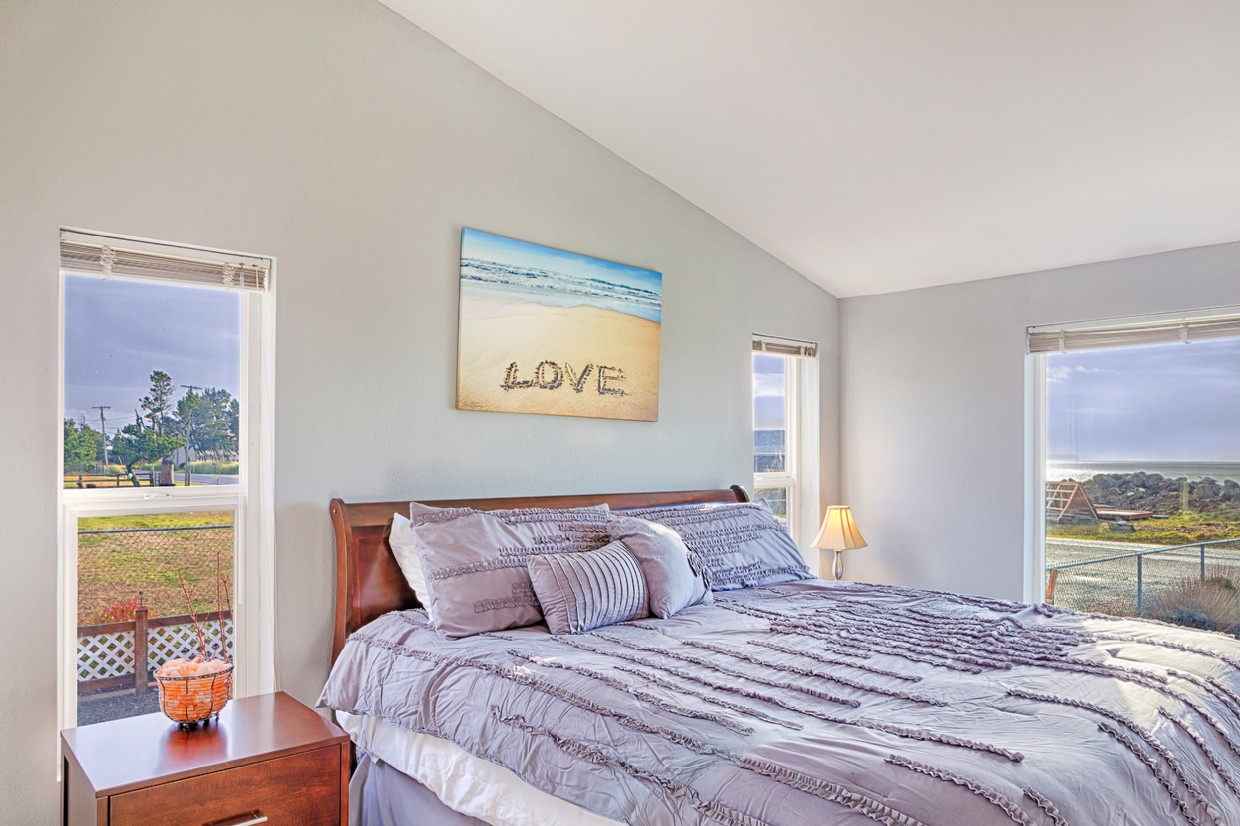 If you want spend some time next to the mighty Pacific Ocean, but you don't want swarms of tourists getting in your way, then this is the spot!

Just a quick half hour drive down the coast from Westport, you'll find the peace and serenity you've been waiting for. Empire spit is where the Pacific spills into Willapa Bay and the small town of Tokeland sits right there perched out from the highway.

This is the true definition of a small town. The total land area is half a square mile. There isn't much for stores or shops, but what makes up for that is the sweeping, unobstructed views of the ocean which are literally across the street from this great house.

Beach combing, fishing, and hunting are all just minutes away. There's a casino down the road with a deli and lounge as well as a convience store across the street.

The Willapa are magical, and the silence here will finally give you a chance to let out a sigh and not worry about all that you've driven away from.

There is a unique golf course which is actually situated on tidal lands, so during high winter tides, it will occasionally go underwater. Don't be fooled by this though, as the vistas over the bay where the Willapa River meet the Pacific can't be beat.

When you step inside the house you'll see why this is such a gem. Newer appliances and furniture along with a wood stove make for all the comforts of home. The living room has large windows which look out over the ocean.

The huge flat screen TV will help keep you occupied in the evenings and a short walk down to the fishing boats is a great way to start the day. The serenity and low key atmosphere here will be a huge help getting you to refresh and relax.
Name: Willapa Bay Beach House
Type: House
Bedrooms: 3
Beds: KQQ
Baths: 2
Normal Occupancy: 8
Max Occupancy: 10
Sleeps: 8
Rate Range Daily: 135 - 350
Rate Range Weekly: 873 - 1855
Tax Rate: 790.0%
Reservation Fee: 0
Website: WillapaBayBeachHouse.com
Rental #: 2702
BED CODES: K=King, Q=Queen, F=Full, T=Twin, C=Futon Couch, M=Mattress, A=Air Mattress, L=Sleeper, S=Sofa, U=Trundle Bed, D=Day Bed