Huckleberry Cabin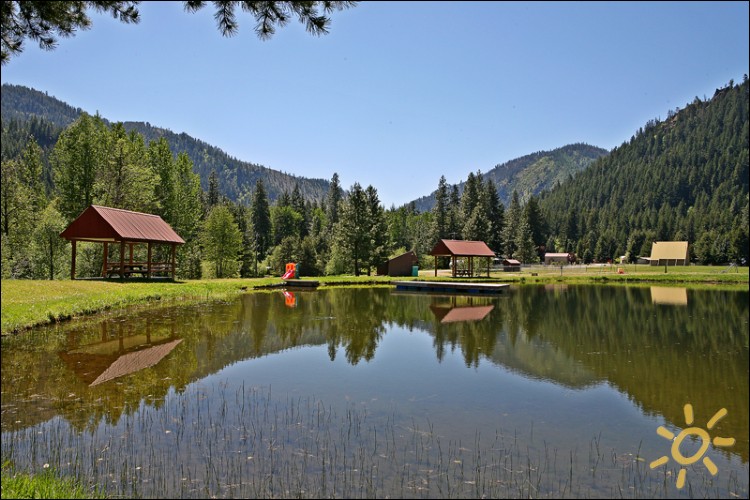 The Leavenworth area stands out for both the cultural attractions of the town itself and the wide range of outdoor activities that the surrounding area provides. Huckleberry Cabin allows you to experience the perfect mix of these two worlds while still providing a quiet retreat spot that proves to be rustic and cozy.

Standing at the back of the cabin provides you with a view over the wooded hills and the chance to breathe in the quiet solitude that this location provides. The inside of the cabin is complete with two baths and three bright and cozy bedrooms that are sure to feel comfortable anytime of the year. Explore the spacious dining and living rooms that round out this location and embrace the tranquility that it provides.

Go for a nearby climb, hike into the surrounding hills, and draw in the surrounding nature that characterizes this cabin. Explore the nearby festivals, enjoy authentic European food, and embrace the celebration of Bavarian culture that is Leavenworth. Or for a more relaxed day take a dip in the backyard lake, stroll around the property, and appreciate the feeling of being away from it all.

Regardless of what you have planned for your retreat to Leavenworth, Huckleberry Cabin is the perfect place to rest your head.
Lake
Pets
Online Booking
Online Calendar
Online Website
Name: Huckleberry Cabin
Type: Cabin
Address: 3525 Hansel Lane
City: Blewett Pass, Leavenworth Area
State: Washington State
Postal Code: 98847
Country: United States
Bedrooms: 3
Beds: QQFFTTL
Baths: 2
Normal Occupancy: 6
Max Occupancy: 10
Sleeps: 10
Rate Range Daily: 89 - 240
Rate Range Weekly: 610 - 1320
Tax Rate: 1,130.0%
Reservation Fee: 0
Phone: 866-925-7086
Website: HuckleberryCabin.com
Email:
Rental #: 2522
BED CODES: K=King, Q=Queen, F=Full, T=Twin, C=Futon Couch, M=Mattress, A=Air Mattress, L=Sleeper, S=Sofa, U=Trundle Bed, D=Day Bed